General Hospital
General Hospital Spoilers: Sasha Unleashes Her Anger, Finally Confronts Gladys?
General Hospital Spoilers indicate that Sasha Gilmore (Sofia Mattsson) has decided that it is time to end this fiasco with Gladys Corbin (Bonnie Burroughs) and Ferncliff. Sasha knows what Gladys has been doing and will enlist her friends to expose both Gladys and her doctor friend. Will Sasha be cleared in the end?
General Hospital Spoilers – Gladys Corbin Is Responsible For Sasha Gilmore's Problems
Gladys is a very greedy woman and she has to have control of Sasha's money to keep up her gambling habit. Sasha wasn't aware of how much Gladys was spending even when she got rid of Brando Corbin's (ex-Johnny Wactor) garage.
However, Cody Bell (Josh Kelly) has finally convinced Sasha of the truth. Now Sasha is ready to put an end to this once and for all.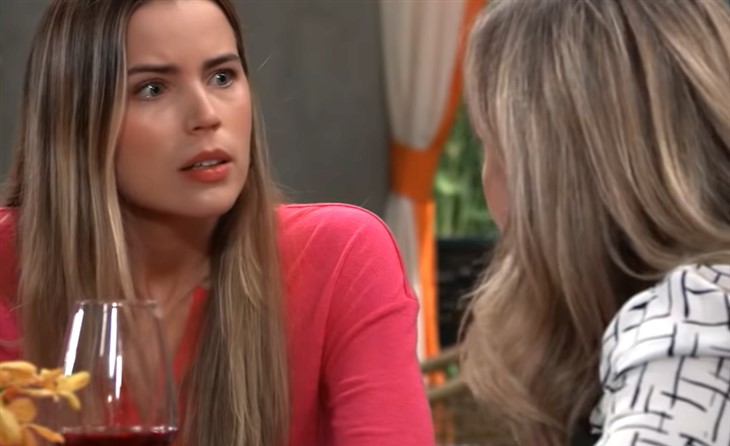 Sasha needs to stop Gladys immediately. Gladys has been stealing from Sasha for months and something has to give. Sasha tried to get her money back until Gladys made matters worse.
Now Sasha has some friends who are willing to help her. Can they get a confession out of Gladys about this whole sorted ordeal?
GH Spoilers – Sasha Gilmore Is Not Alone
General Hospital Spoilers reveal that Dante Falconeri (Dominic Zamprogna) knows the truth now that Sam McCall (Kelly Monaco) and Cody managed to have him committed.
The Doctor even tried to drug Cody as well. Now they have to prove this to a judge and Harrison Chase (Josh Swickard) has joined the cause.
Will Chase confront Gladys and try to get a confession from her so they can take down the doctor as well? Gladys has told Nina Reeves (Cynthia Watros) that she was being blackmailed as well.
Does Gladys have any proof of her claims? Nina is very protective of Sasha and she won't be too fond of Gladys when the truth surfaces. Nina may even hand Gladys over to her cousin Sonny.
General Hospital Spoilers – Will Justice Finally Be Served?
Gladys may find herself between Sonny, Selina, and the police. In all honesty, the police would probably be Gladys' best bet.
Sasha is going to be furious over what Gladys did to Brando's garage and Sonny won't be very happy either. Has Gladys finally gotten in over her head and gotten caught up in it by Sonny?
Sonny warned Gladys months ago about that garage. Sonny knows that Gladys took advantage of his father and here it has happened again. How will Sonny make Gladys pay for what she has done?
Will Sonny let the justice system take over or will he rely on his form of justice and take everything from Gladys just like she has done Sasha? Will Gladys finally pay for her cruelty to Brando's wife?