Chrisley Knows Best
Chrisley Knows Best: Chase Chrisley Splits From Emmy Medders? Breakup Rumors Soar!
Chrisley Knows Best fans wonder if Chase Chrisley and his girlfriend Emmy Medders remain a couple. And rumors have soared that Chase and Emmy split. But the Chrisley Knows Best alum and Medders offered some clues on social media.
Find out about the rumors that Chase ended his relationship with Medders. And learn what fans say. Get all the details below.
Chase Chrisley – Splits From Emmy Medders?
Emmy Medders and Chase Chrisley dated on and off for about three years before the Chrisley Knows Best alum proposed in October 2022. And Emmy viewed the proposal as a "perfect night," she told People. Earlier this year, Emmy teased on Instagram, "I wonder who I'm going to marry."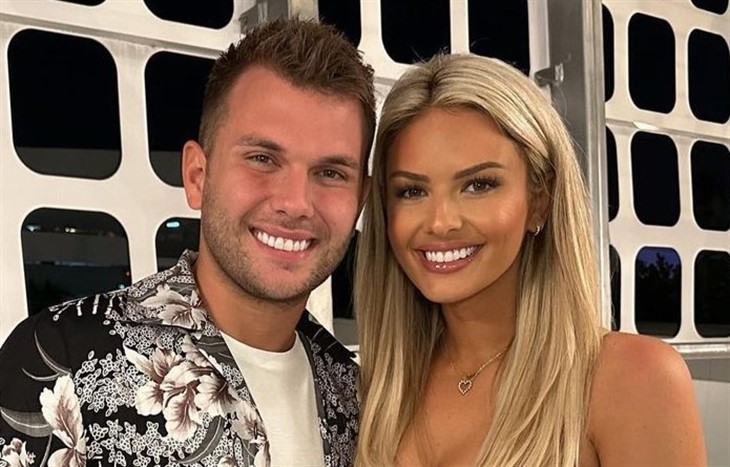 And Chase has described Emmy as his "rock" in helping him during this tough time. The Chrisley Knows Best alum's parents Todd and Julie Chrisley face years in prison. However, recently, rumors have soared that Chase cheated on Emmy. And some fans think that the two broke up permanently, per MSN.
Fans found clues on both Chase's and Emmy's Instagram platforms. For instance, Medders has looked unhappy in some of her recent photos. And she also hid her face with enormous sunglasses in another photo. But most Chrisley Knows Best followers feel that Emmy would fare better without Chase in her life.
Chase Chrisley Calls Fiancée Emmy Medders His 'Rock' in Loving Post https://t.co/EIKSNqj57q

— People (@people) May 10, 2023
Emmy Medders – Better Off Without Chase Chrisley?
Chrisley Knows Best fans think that Emmy would be wise to break free from Chase for several reasons. First, the Reddit Chrisley community found evidence that Chase got another woman pregnant. "Someone said Chase got someone else pregnant. It had to be something bad for such an abrupt break up with them," shared one commentator.
And Reddit Chrisley followers also noted that the two had unfollowed each other on social media. But Chase also dropped a clue on his social media platform about splitting. "He posted a pic of himself saying the boy is back," noted one fan. And that led to his followers commenting about his newly single status. Chase notably liked all those comments.
And the Chrisley Knows Best alum posted an Instagram story that contained "country music lyrics written over the video: 'In case you're wondering if i met someone else the answer is yes.' Interesting," noted another fan. But some Chrisley Knows Best followers feel upset that Chase won't get honest about his relationship status.
For instance, one critic complained that Chase and Emmy "just deleted each other and all of their pictures together [on social media].Like, ok you have the right to do that but when you've posted your lives on social media and tv, like how you going to just ignore the fact that we are all just wondering what in the world is going on??! We don't care about your skincare routine. We wanna know why your breaking up after a year long engagement, moving in together, etc."